Remote User PIN Code Management for Smart Home Locks
Written by
Robert Mowles
Monday, July 12, 2021 —
0 Comments
Smart home locks are a great way to control access, provide notifications and do away with keys. For most people setting up user PIN codes is a set it and forget it deal. But sometimes it's desirable to be able to remotely add, remove or otherwise manage user PIN codes for smart home door locks. You may be having workers, family or friends visiting, or delivery people needing a temporary code. Other popular applications are AirBNB or rental properties.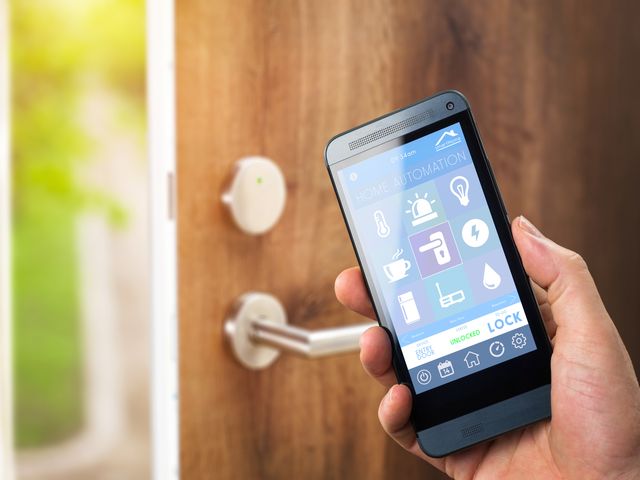 In addition to remote management, smart door locks can offer peace of mind by sending alerts to owners or family members when children or teens arrive home, when someone unlocks the door, when the door is locked or unlocked, lower battery warnings and more.
Which Smart Lock is Best for Remote Access
The best way to provide remote lock code management will depend on the overall application and requirements for the installtation. For a stand alone product where other smart home automation isn't required, a WiFI door lock like Weiser Halo or Yale NESTx may be the solution, providing app and cloud based management with no smart hub required. This is also applicable where WiFi lighting is used.
For those looking for more control, flexibility and support for other ZWave or Zigbee smart home devices, a smart home hub becomes a more practical option. At the time of writing, the most popular smart home hubs include EzloPlus, Hubitat, Hometroller and SmartThings. Note that Samsung has stopped selling the SmartThings hub.
Hubitat
Hubitat is a very flexible hub supporting ZWave and Zigbee devices. Much of its functionality is expanded by adding free "apps". In the case of locks, there is a "Lock Code Manager" app created by the makers of Hubitat. This app allows the user to add or remove user codes and give them meaningful user names. User codes can be set to become effective, or expire, on selected dates. While Hubitat supports cloud access, administration is normally managed in the home. They do offer a (paid) Remote Admin service that lets the user access the admin panel including Lock Manager and app controls, from anywhere without having to manage complicated network setup. However for those who prefer to roll their own or aren't fond of the "cloud", another option is to set up a VPN to access the Hubitat hub from outside the home. A VPN provides security that simple port forwarding cannot offer. There is also an API option for programmer types looking to integrate their platform with Hubitat.
EzloPlus and Ezlo Secure
Formerly known as Vera, Ezlo has two hub options for users that support both ZWave and Zigbee devices. EzloPlus is the most popular hub, while EzloSecure adds security functionality for those who need it. EzloPlus comes with three years of free cloud service and is set up and managed using free iOS or Android apps. The Vera app allows remote user PIN code management for locks as well as the ability to set up user PIN code schedules. Ezlo is also building an API to allow integration.
Hometroller and Homeseer
The folks at Homeseer have been making smart home hubs for longer than most other brands. Primarily supporting ZWave but with options for Zigbee or Insteon, Homeseer (software) or Hometroller hubs are very capable of managing user PIN codes for smart door locks. Lock code administration can be handled in the home using a browser, or remotely using the myHS cloud service. myHS is a free service at the time of writing.
More information
Our knowledgebase at https://support.aartech.ca offers basic information on how to set up these hubs for remote PIN code management as well as links to vendor documentation to help narrow down the process. Feel free to reach out to our sales or customer service staff for additional pre-sales support. For post purchase set up assistance the manufacturer often has top notch tech support available, or you can reach out to Aartech's tech support staff.
Need a smart home door lock? Check out the following links:
ZWave Deadbold Door Locks
ZWave Lever Locks
WiFi Door Locks
Zigbee Door Locks